While working at Head London, I was the UX Architect on a project to help Myriad pivot an existing chat product known as msngr, into a new breed content discovery platform, enabling users to discover new content around their interests and have public or private conversations about it.
Over the course of the project I carried out:
Competitor analysis
Planning and execution of a Field Studio
User testing within Sprints
UX Design for iOS, Android and responsive web
Rapid prototyping
Product strategy
Working side-by-side with a UI Designer in house and remotely with developers client side
Background
msngr was an existing product that had been developed in partnership between Head and Myriad before I joined the agency. It was one of the largest chat platforms in South America and had millions of daily users with tens of millions of messages being sent daily. I was hired to help grow the product through a new product offering and new target user, North America and Europe.
The product pivot
The pivot that we took the product on was to go from a closed group and 1-to-1 messaging platform, to a public based conversation app spawned from interest based content.
The first piece of work I undertook was to plan and carry out a five-day Field Studio in Austin, Texas so that I could take the insights from this to identify the real user need with a product such as this. A Field Studio is a research technique designed specifically to fit within a fast, iterative and agile process. You can read more about how we carried this out here. We took the outputs of this to form our product backlog in which we used to design the product over the course of the next 8 sprints.
My process consisted of competitor analysis, initial sketching, user flows, refining a sketch design with a UI designer and developer, and then to provide guidance to the UI Designer in taking into into hi-fi design.
I was the key point of contact between the product owner and the team, presenting ideas and decision making processes to the rest of the client stakeholders as we went through sprint reviews and demos.
Throughout the 8 sprints we carried out two user testing sessions, which was a challenge as we were working with the client's in house developers, which led to problems with release versions not being ready for testing and iterations not being fed back in quickly as we would have liked.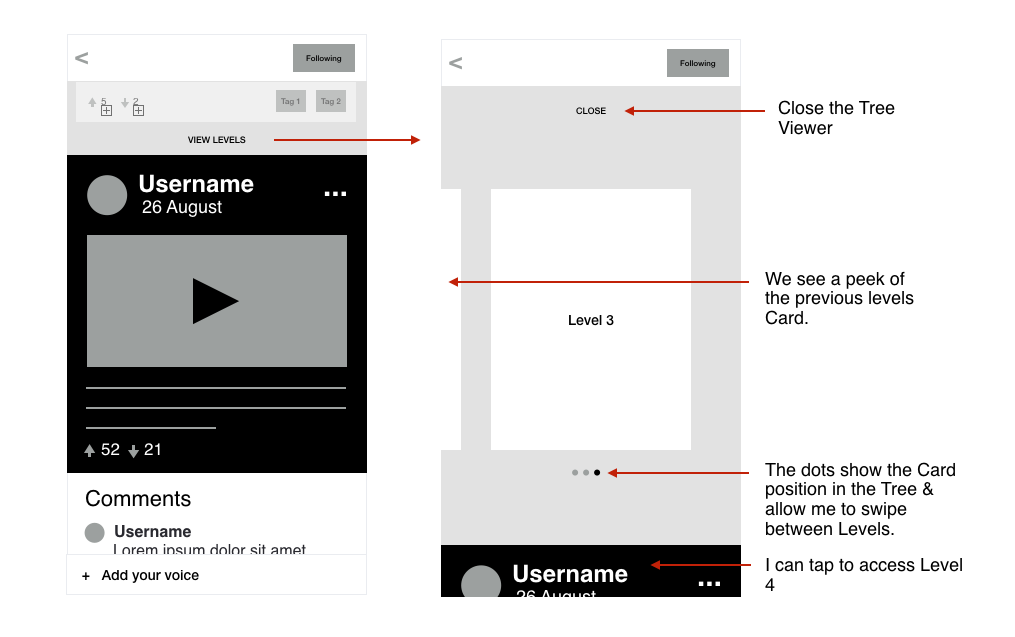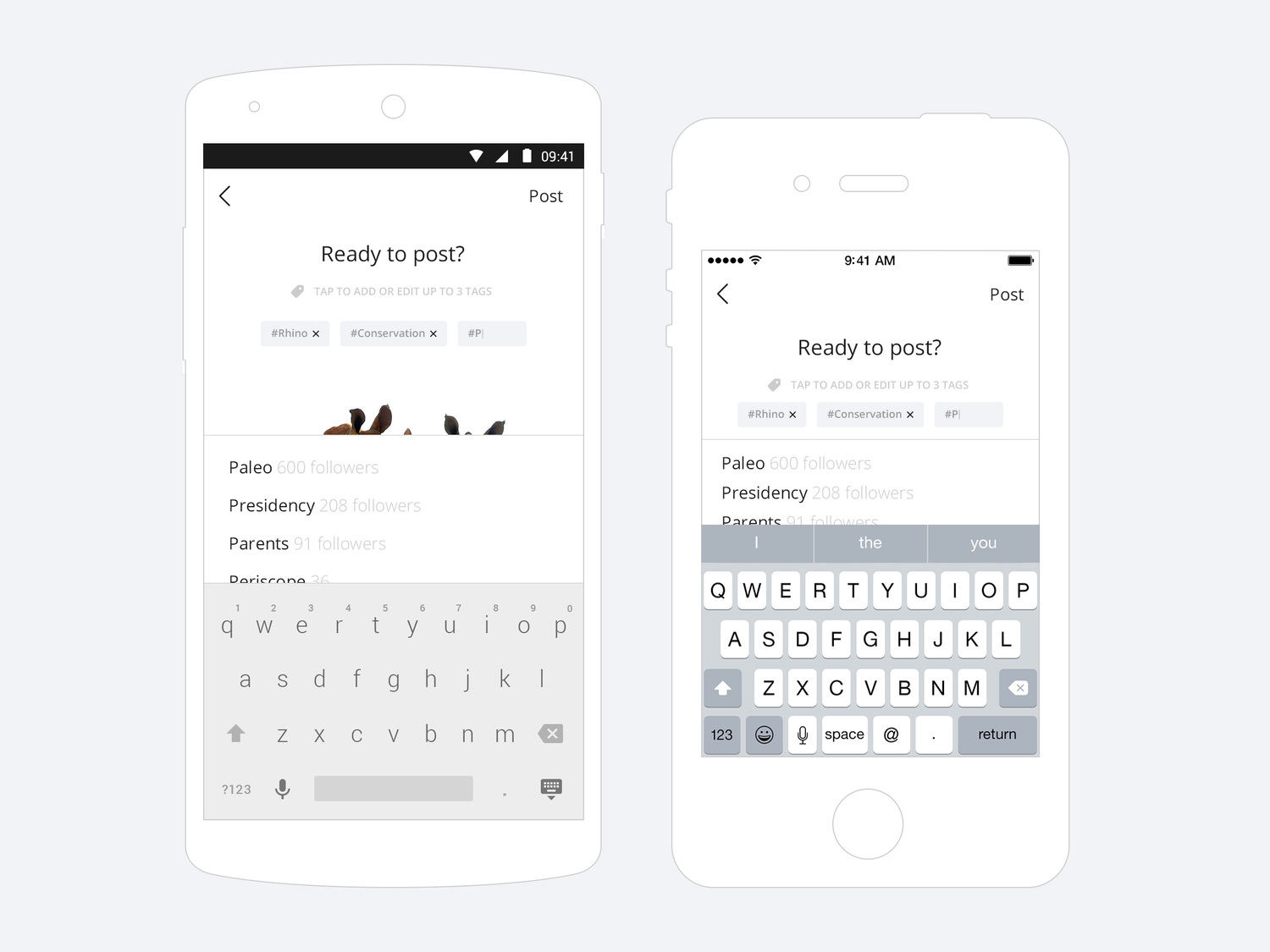 Agile transformation
The work with Myriad was not just in transforming the product, but it was to help transform their ways of working into that of a lean, agile and iterative team that could use this approach to release an MVP and continue to improve the product over time. Myself, as well as Lola Oyelayo and Andy Bennett, worked with Myriad to evangelise this process to transform their process from a predominantly waterfall background.
Prototyping interaction patterns
The outputs
Myriad took the UX & Design in house at the end of 2015, taking this new agile process on to produce an MVP
The MVP of Versy launched early 2016 in the iOS App Store, Google Play and for Responsive web
6 months after launch Versy has 1.2 million Unique Monthly Active Users (MAUs)